Key Takeaways
T-shirt bras offer unmatched comfort and a seamless look.
Understanding the fit and style options is crucial.
They are versatile, suitable for various body types and outfits.
T-shirt bras have revolutionized how we think about everyday comfort in undergarments. Known for their seamless appearance and unparalleled coziness, they have become a staple in every woman's lingerie drawer. But what exactly makes a T-shirt bra a must-have? Let's dive into the world of these bras to understand why they are the go-to choice for a smooth, invisible look under your favorite tees and tops.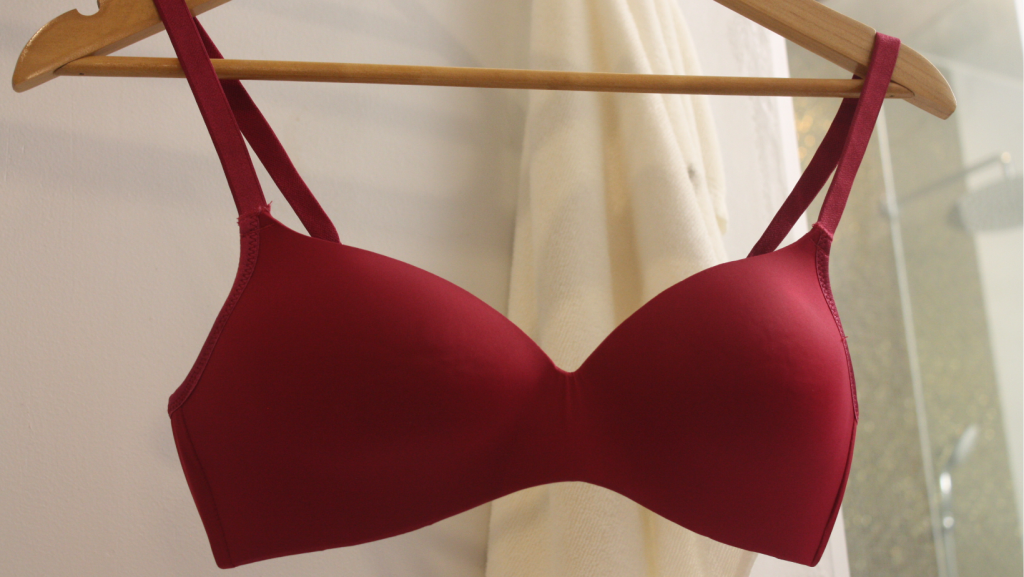 What Makes a T-Shirt Bra Different?
What sets a T-shirt bra apart is its ability to remain virtually invisible under your clothes. This is thanks to the smoothing memory foam lining, which ensures no lines or bumps show through, even under the thinnest shirts. But it's not just about invisibility; these bras also come in various styles, catering to every need and preference. From full coverage for those seeking more support to plunge designs for low-cut tops, T-shirt bras offer a solution for every outfit and breast shape.
The Importance of a Perfect Fit
Finding the right fit is key to reaping the full benefits of a T-shirt bra. The band should be snug, the cups should encase your breasts comfortably, and the straps should neither dig in nor slide off. An underwire that follows the natural curve of your breasts and a center gore that lies flat against your sternum are signs of a well-fitting T-shirt bra. Getting this fit right means all-day comfort and a flattering silhouette.
Choosing the Best T-Shirt Bra Style
T-shirt bras are not one-size-fits-all. Brands like ThirdLove and Chantelle offer a range of styles to cater to different preferences and needs. Whether you need the classic style for everyday wear, a plunge bra for those daring necklines, or an organic cotton option for extra breathability, there's a T-shirt bra for every situation. Remember, the best bra for you is the one that feels great and looks invisible under your clothes.
Breast Shape Considerations for T-Shirt Bras
T-shirt bras are a versatile choice for various breast shapes. Whether you have rounded, bell-shaped, or east-west breasts, there's a T-shirt bra designed to support and flatter your shape. These bras are particularly beneficial for those with asymmetrical breasts, as their smooth cups provide a uniform look. Moreover, for breasts that sit more to the sides (east-west), a T-shirt bra with a gentle plunge can help in creating a more centralized look.
Selecting the Right T-Shirt Bra for Your Wardrobe
When it comes to integrating T-shirt bras into your wardrobe, consider the types of outfits you wear most often. For tight-fitting tops, a seamless T-shirt bra is ideal. If you frequently wear low-cut tops, consider a plunge style. Remember, the goal is to have a bra that complements your outfit while remaining invisible and providing comfort. Consider your breast shape and size too. Brands offer a variety of options, ensuring there's a perfect T-shirt bra for every body type.
Care and Maintenance of T-Shirt Bras
The longevity of your T-shirt bras largely depends on how you care for them. Hand washing is best to maintain the integrity of the fabric and construction. Use a mild detergent and avoid wringing the bras out. Instead, gently squeeze out the water and lay them flat to dry. This prevents the underwire from warping and the fabric from stretching. Storing your bras properly is also crucial. Don't fold them, as this can damage the cups; instead, lay them flat or hang them by the center gore.
FAQs about T-Shirt Bras
How often should I replace my T-shirt bra? Typically, a T-shirt bra should be replaced every six months to a year, depending on how often it's worn and cared for.
Can T-shirt bras be worn for sports or workouts? T-shirt bras are not designed for high-impact activities. For workouts, it's better to wear a sports bra that provides the necessary support.
Are T-shirt bras suitable for all breast sizes? Yes, T-shirt bras come in a wide range of sizes and are suitable for all breast sizes, providing comfort and support regardless of your size.
What materials are commonly used in T-shirt bras? T-shirt bras are typically made from a blend of materials for comfort and support. Common fabrics include cotton, microfiber, and spandex. The linings often feature memory foam or similar soft materials for a smooth look.
Can T-shirt bras have different types of closures? Yes, T-shirt bras can come with various closure types, such as traditional back hooks, front closures, or even pull-over styles. The choice depends on personal preference and ease of use.
How do I know if a T-shirt bra fits correctly? A well-fitting T-shirt bra should have a snug band that doesn't ride up, cups that fully contain the breasts without overflow or gaps, and straps that stay in place without digging into the shoulders.
Are T-shirt bras available in different styles? Yes, T-shirt bras come in a variety of styles, including full coverage, demi-cup, plunge, and even strapless options, catering to different outfit needs and personal preferences.
Is it okay to sleep in a T-shirt bra? While T-shirt bras are known for their comfort, it's generally recommended not to sleep in any bra to allow your skin and breast tissue to breathe and rest.
Can T-shirt bras be worn with formal wear? Yes, the seamless and smooth design of T-shirt bras makes them suitable for formal and casual wear alike. They provide a clean silhouette under form-fitting or light fabrics.